Trips You Can Take on a Tank of Gas: Silverado Edition
In your Chevy Silverado, you can travel up to 432 on the highway and 384 through the city in just one tank of gas. That makes your upcoming vacation that much more attainable. Check out some of the great trips you can take from your home base in Jacksonville, Florida.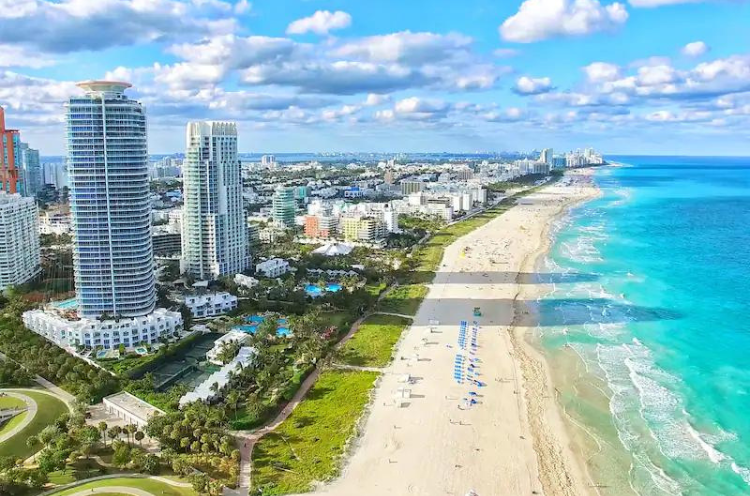 Miami Beach, FL  
Are you in need of a toasty vacation full of palm trees and piña coladas? Take a drive down to Miami Beach, a destination full of food, adventures, and entertainment. This lively coastal resort city is only 347 miles from Jacksonville, leaving a little extra gas in the tank to explore the city.
Hit Miami Beach with your friends or explore the Wynwood art scene with family. When you're ready for a bite to eat, stop by Little Havana for a pristine selection of authentic food to complete your trip.
Watch experts hand-make Cuban cigars at Cigar Roller or enjoy delicious, exotic fruit at Los Pinarenos. Have your camera ready to snap a selfie with the vibrant, colorful painted roosters that line Calle Ocho, Little Havana's main drag.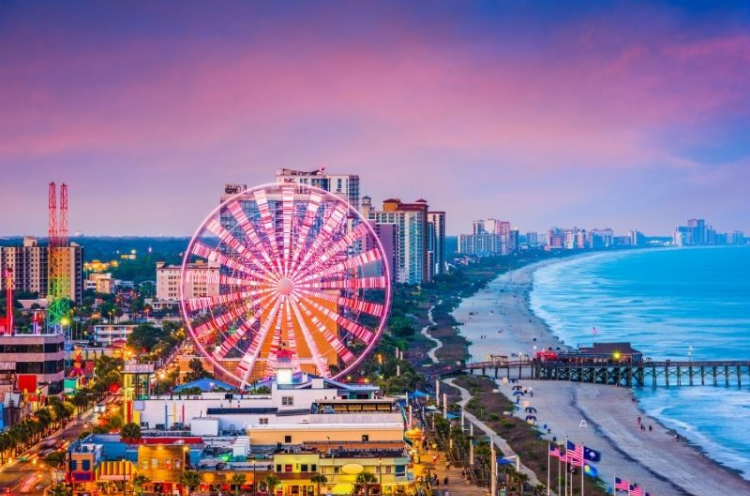 Myrtle Beach, SC 
Head north to explore the classic spring break destination of Myrtle Beach. This South Carolina gem is only 358 miles from Jacksonville and offers a variety of fun for the whole crew. The Atlantic Coast destination is known for its 60-mile beach stretch, boardwalks, amusement parks, and more.
Take a walk on the pier and ride the ferris wheel that overlooks the ocean at Pavilion Park. Keep the kids entertained with a visit to Ripley's Aquarium to pet stingrays and get a closer look at some of the ocean's greatest predators.
Broadway at the Beach offers entertainment for visitors of all ages with 23 acres of shops, theaters, and restaurants. Unwind with a beer at New South Brewing, a local favorite for over 20 years. Whether you're splashing at Myrtle Waves Water Park or getting in a round at Mt. Atlanticus Miniature Golf, you'll never run out of things to do at Myrtle Beach. 
St. Petersburg, FL
St. Petersburg is only 186 miles from Jacksonville making it the perfect weekend destination. In your Chevy Silverado, you'll make it all the way to the historic city and back without having to stop for a single tank of gas.
Swim in the Gulf of Mexico or visit the Salvador Dali Museum before taking an immersive segway tour through the city. Make sure to catch a Tampa Bay Rays game at the Tropicana Field before you head home for an experience the whole family will enjoy.
Explore the beautiful nature that St. Petersburg has to offer and plan a night hike or bike tour at Boyd Hill Nature Preserve. For the adventure-lovers, schedule a helicopter tour over Tampa Bay for a breathtaking view of the city and turquoise water. If you're lucky, you might even see a dolphin pod!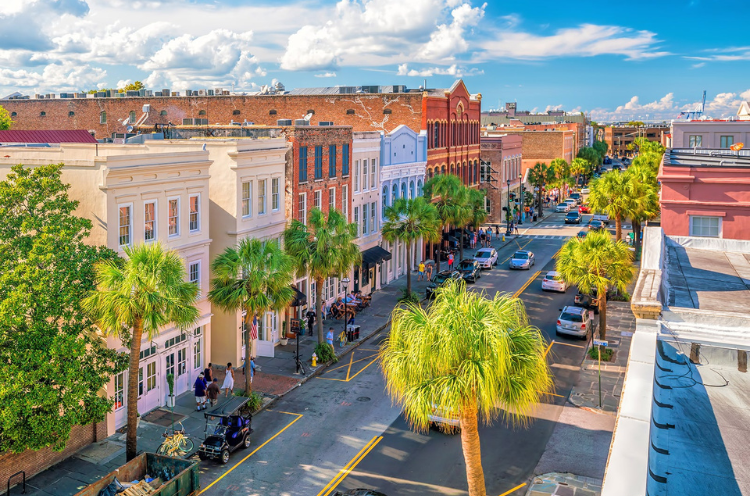 Charleston, South Carolina 
Charleston is the perfect destination for a fun week of sunbathing, shopping, and fine dining. Plan your trip around one of the city's local events including Marion Square's weekly Saturday Farmer's Market and the Charleston Food and Wine Festival.
Take a walk down King Street and browse popular stores like Candlefish, Blue Bicycle Books, and more. If you're looking to enjoy the many eateries that the city has to offer, take a Charleston Walking Food Tour to sample everything from local wines to fresh, South Carolina seafood.
For a touch of Charleston history, plan a visit to Fort Sumter in the Charleston Harbor where the Civil War began. Before heading home, make a stop at the Joe Riley Waterfront Park to snap a photo with the infamous pineapple fountain that overlooks the waterfront.
The Chevy Silverado is more than just a car – it's a way to create lasting memories with your loved ones. The perfect east coast destinations are only a car ride away, and we're here to make it happen. Visit George Moore Chevrolet to find the ride you need to make memories that will last a lifetime.